Maszyny
drukarskie DLM
DLM – Digital Label Machines – is a supplier of quality solutions for digital and hybrid printing of labels. We can supply you with digital press for printing on any media: self-adhesive label stock, papers, films, cardboard, laminates , textiles, etc. . Depending on your needs, we prepare the custom-made , complete solution for both printing and converting of your labels, that will meet your productivity and quality requirements. We believe building strong and reliable relationship with the customer is the key to the success – With DLM, you are never alone!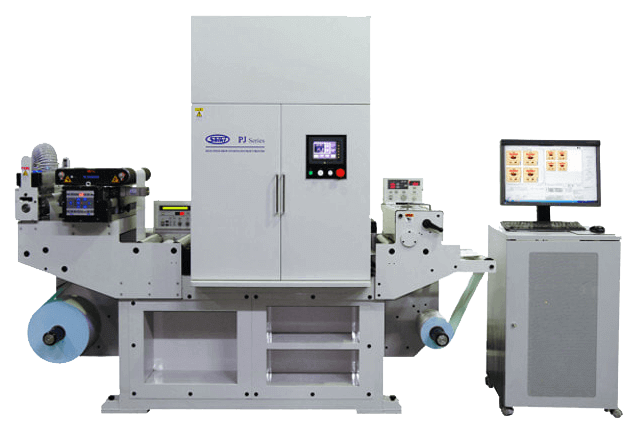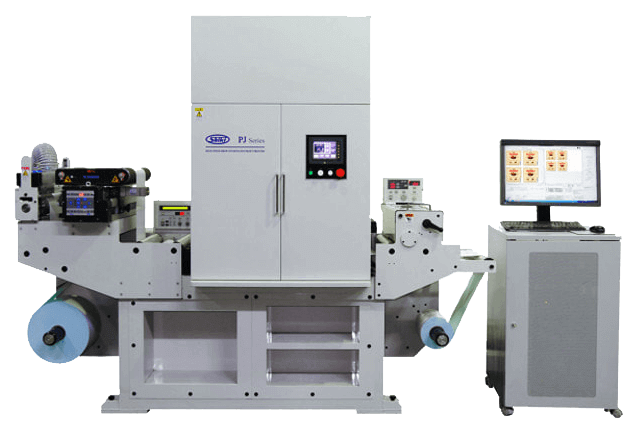 Digital Label Press
Current trends in label printing, such as diversification and short-run production, push the label converters towards digital printing. With digital press you can print every job immediately, and you do not have to worry about the pre-press costs! This creates new opportunieties and make the short-run production very cost-effective, creating big savings for the printhouse.  Digital printing uses 3 main technologies: Laser printing (toner-based) , Inkjet UV and Waterbased Inkjet. Laser printing is the most popular digital printing technology, however it is a bit old-fashioned now and it's now giving its place to technologies of the future: Inkjet printing! Waterbased inkjet is popular due to the famous supplier: Memjet, which still has relatively high printing cost per sqm. UV Inkjet, now using the LED technology, is the most promising technology, fast, easy to operate and with lowest printing cost per sqm. UV LED Inkjet press is the perfect investment for first step to digital label printing! Check out the SHIKI PJ250A…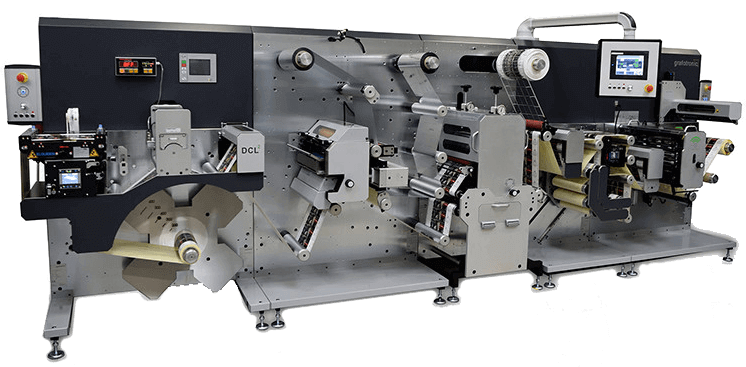 Finishing – Label Converting Machines
To create a perfect label you not only need the digital press , label converting machine is also necessary! Label Converting does not only mean simple die-cutting, slitting and rewinding. Our label converting solutions can do much more, including such complex finishing processes as cold foiling, hot stamping, embossing, laminating, spot color flexo printing, screen printing and many more!
Laser Cutting
Laser Label Cutting is needed for everyone, who wants the label to be ready right on the spot! Laser cutting is the future of label cutting, that knocks on our door today – Even despite the high investment cost! Our newest solution solved all the past technical issues – Todays laser cutters are fast, reliable and perfect in fine, precision cutting. For short-run digital label production the laser cutter is a perfect match, because it will let you deliver the labels to the customer even the same day ! Without magnetic cylinders, flexible dies and die mounting process!
Drukarki flexo
Maszyny poligraficzne wykorzystujące technologię flexo, lub po polsku fleksograficzną, to podstawowe maszyny do produkcji etykiet samoprzylepnych. Druk fleksograficzny, poza zadrukiem na papierze, doskonale nadaje się do druku na folii i kartonie. Folia, to opakowanie, które obecnie przeżywa największy rozkwit. Zadruk na folii, nawet 12 mikronowej grubości, znakomicie zastępuje etykietę samoprzylepną. Folia sama staje się etykietą i powierzchnią reklamową. 
Najnowsze maszyny
Dysponujemy pełną ofertą maszyn niezbędnych w poligrafii. Działamy na całym świecie.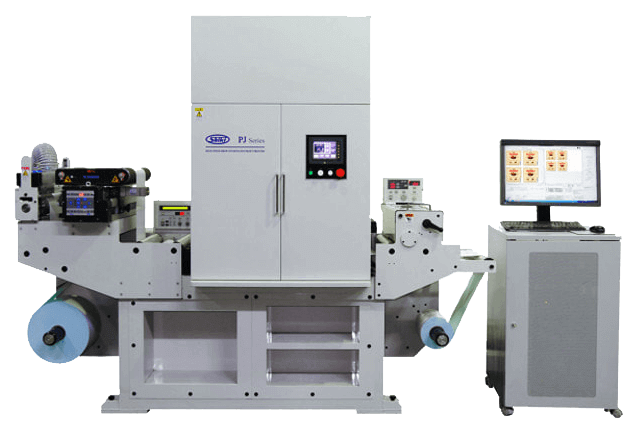 Shiki - Shiki 250A
Sercem maszyny Shiki PJ Series jest najszybsza na świecie głowica typu Inkjet DoD (Drop-on-Demand, "kropla na żądanie"), zaprojektowana przez japońskiego producenta, Kyocera.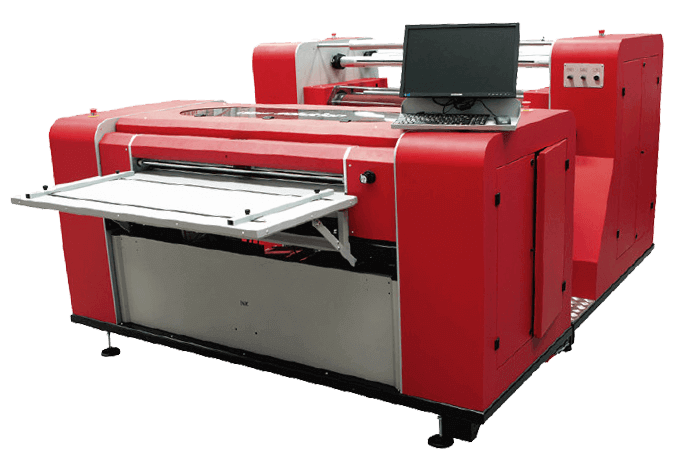 New Solutions - Multi
Maszyna cyfrowa do druku na kartonie. Superior build, robust and reliable. Unique and user-friendly interface.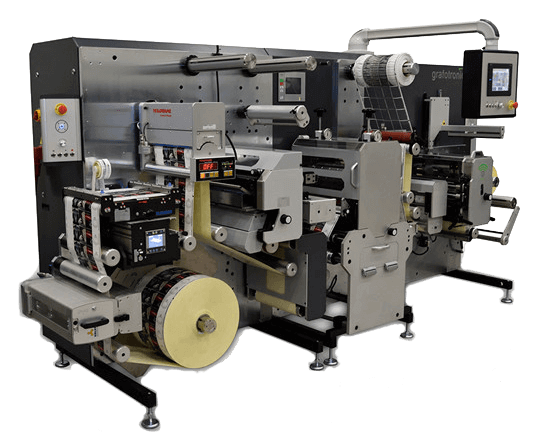 Grafotronic - CF2
Ta maszyna jest kompaktową wersją naszej linii do uszlachetniania DCL2. CF2 ma bardziej kompaktową konstrukcję i mniejsze wymiary ale stosujemy te same zaawansowane technologicznie elementy.
Grafotronic - SCF
Model SCF to w pełni serwo napędzana kompaktowa maszyna do cyfrowego finishingu etykiet drukowanych cyfrowo. Maszyna ta jest kompaktową wersją naszej pełnowymiarowej linii do Cyfrowego Finishingu.
Aktualności
Najnowsze wiadomości, filmy i artykuły na temat maszyn drukarskich.
No Results Found
The page you requested could not be found. Try refining your search, or use the navigation above to locate the post.