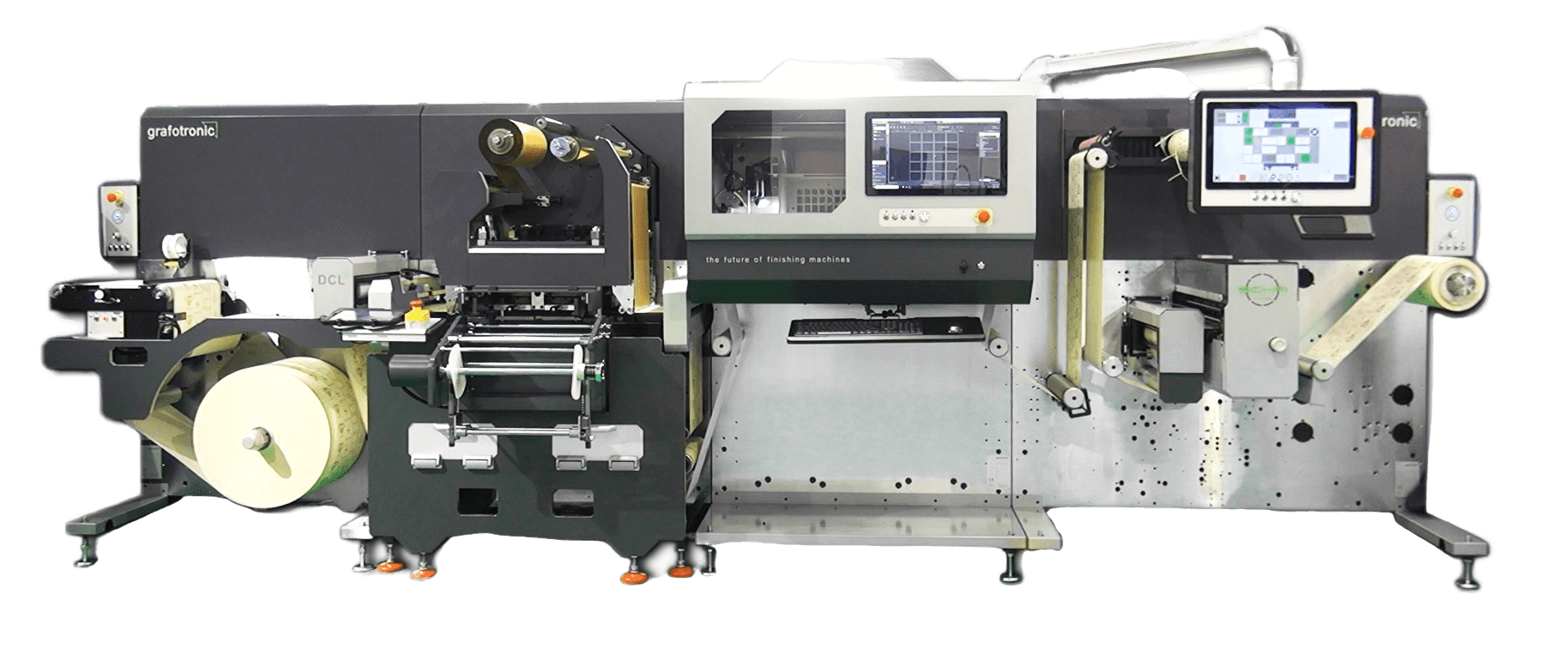 Grafotronic Laser Modules – Laser do wykrawanie etykiet
Laserowe wycinanie etykiet, to wycinanie bez wykrojników i ustawiania maszyny sztancującej. Dlatego też przy niewielkich nakładach będzie to najszybsze i najtańsze rozwiązanie. Bardzo przydatne tam, gdzie etykieta ma być gotowa od ręki – natychmiast. Przy połączeniu z dobrą drukarką cyfrową mamy możliwość wykonania etykiety naprawdę od ręki. Dla wielu klientów jest to rozwiązanie najlepsze i jedyne, które daje możliwość natychmiastowego wyprodukowania etykiet. Szczególnie że obecne lasery amerykańskiej firmy LasX, nie mają wad ich chińskich odpowiedników – nie palą brzegów, nie zostawią białego szlaczku czy nie wymagają ciągłego serwisu. Laserowe wycinanie to nieunikniona przyszłość w każdej drukarni.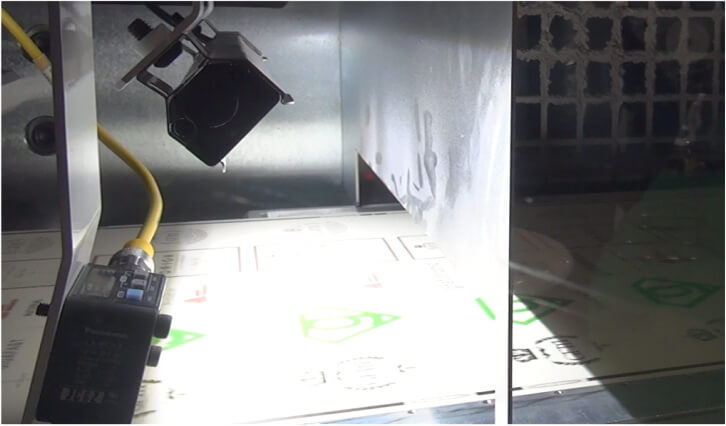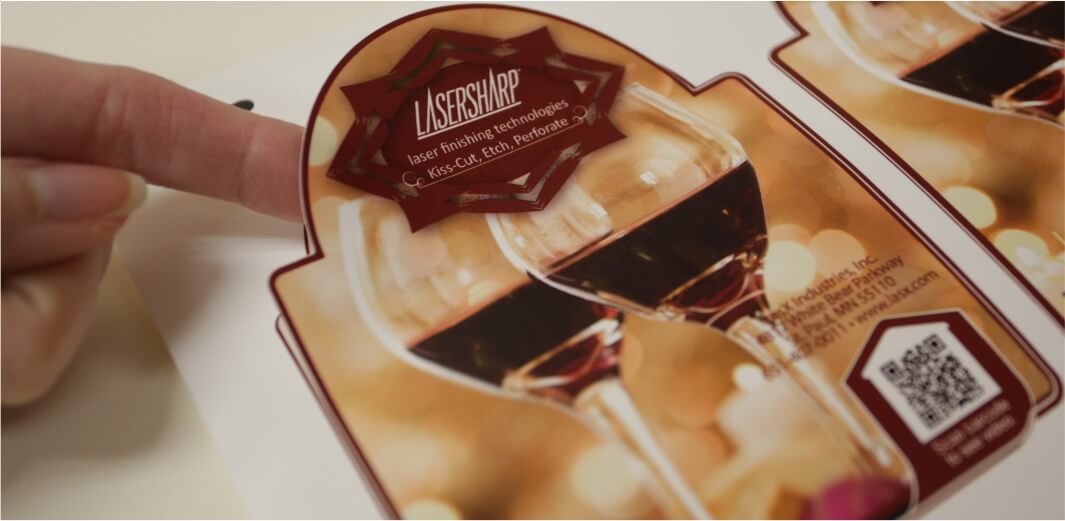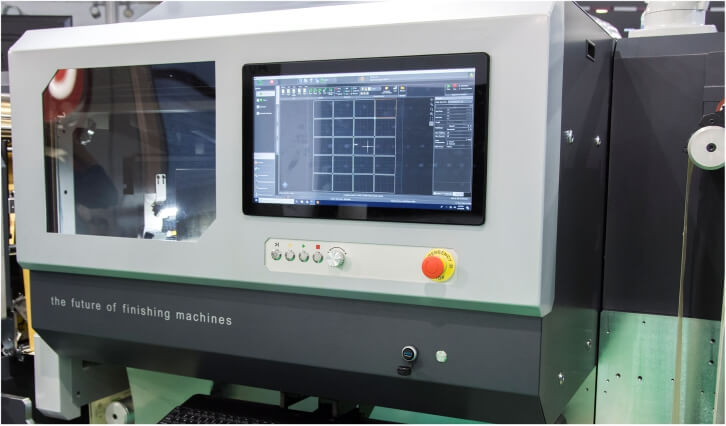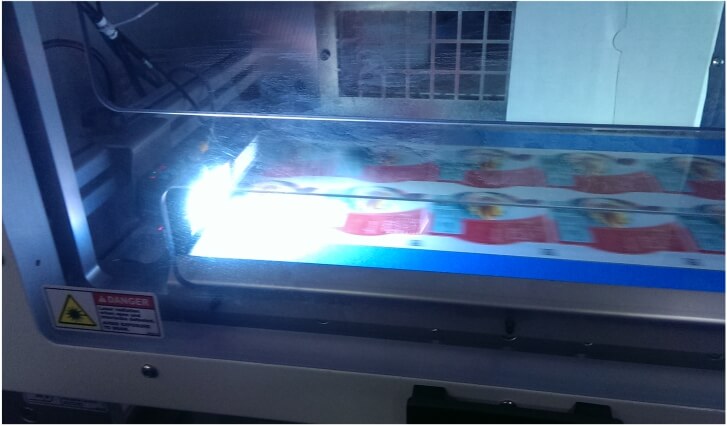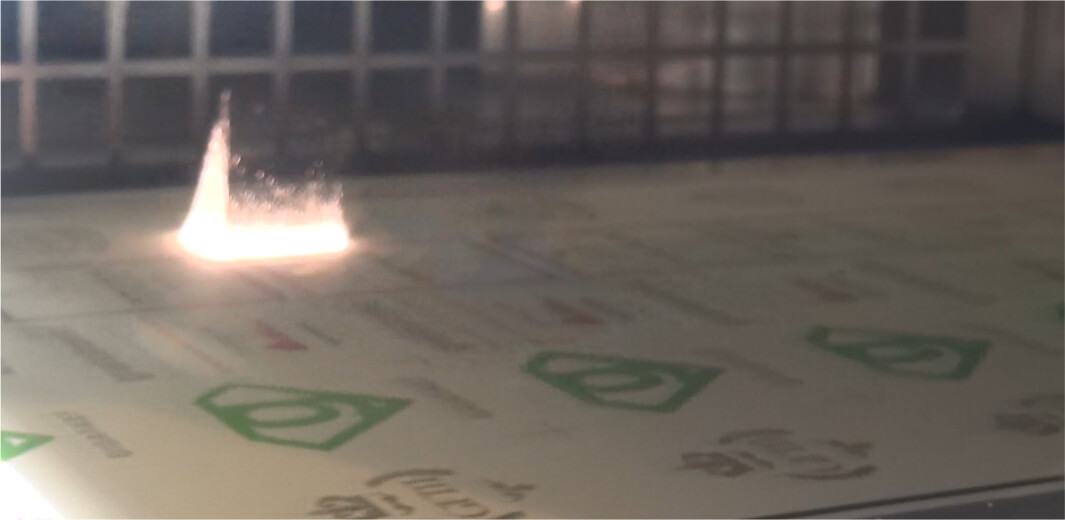 The Grafotronic Laser Options
250 or 450W CO2 10.6 laser – Most general laser wavelength
200 or 400W CO2 10.2 laser – Best for Polypropylene, BOPP and Paper
200 or 400W CO2 9.4 laser – Best for Polyester, paper (not PP, or BOPP)
Possible to add a second laser to double the speed; this can also be done in the field at any time.
Print trigger sensor – initiates the camera read
Kiss-cutting work support. Vacuum plate to support the web underneath the cutting area.
Vacuum helps keep the web flat through the process. Ideal for PSA labels.
Through-cutting work support. Includes dropbox and automated blast gate.
2nd additional laser option. Provides upgrade capability and higher throughput by splitting up the job.  This is a typical benefit for multiple up jobs where the work load is shared.
Laser process area. 350 / 500 mm.
Vision Registration to Print – Register to a basic shape – preprogrammed for circles, squares, and corners. 
Single camera. Cut to print registration providing X/Y compensation.
Double cameras. Wide webs and sheets providing registration for  X/Y/θ (skew) compensation.
2D Barcode for Registration. Use the 2D barcode as the registration feature instead the printed circle or square. This combined with the Instant Order Change feature makes for a powerful and simplified method of operation.   (Upgrade)
Instant Order Change. 2D barcode reading on the fly and change jobs.
Vision Trax. Camera(s) are mounted on a rail with encoder making it easy to locate the camera anywhere above the web.
The LightGuide 6.0
This software package operates on Microsoft Windows® 10 64-bit, including a PC with 2 ethernet ports (laser system + network).
LasX LightGuide Software 6.1 – standout features
Import of file types: .pdf, dxf, .dwg, and rastering files of .png, .jpg, .tif, gif.
File Insert: Import artwork into existing artwork on the canvas.
Export: .dxf, .dwg , (future support for .pdf)
Merge Import: Add additional artwork from a second file into a previously imported file.
Use of Layers: Support layers. Same as Adobe Illustrator and CAD programs.
APO – Automated Process Optimization of laser processing path. Simplifies preparation and optimizes the throughput.
Create any entity of lines circles and shapes. Full cad integration into LightGuide software.
Full Entity Control. Override APO and have full control of laser path direction, jumps and order of processing.
Converts a grey scale image to laser depth control. Complete control of pulse frequency, line spacing etc.
User Management. Set user profiles and control user rights.
Laser Depth Control. Superior control of lasers depth to not damage the release linear.
Interactive CAD Control. Ease of moving, scaling, trimming, arraying, joining, exploding, splitting, and offsetting entities.
Languages. Multiple languages supported (optional).
External Machine Integrations. Open interface to integrate with ancillary products.
Process Preview. Preview window of the part that is being processed.
On-the-fly Nudge Control. Operator control of nudging the cut entities while the job is running in the X, Y, & Ɵ directions.
On-the-fly Focus Adjust. Ideal for very sensitive materials and application dependent.
Print Overlay. Shows the printed job paired with the die line in the canvas view.
Process Parameters Guidance. Operator convent explanations of laser process parameters and capabilities to save our parameter sets or print for external documentation.
Insert Vector Text. Insert text to existing artwork. Ideal for labeling samples and trials.
Multiple LPM support. Lightguide supports multiple lasers easily with intuitive interface.
Vision Registration Module. Ability to manage 1 – 2 cameras for registration of the die line to print.
LRE – Ripping Engine – the automation of preparing the file for laser processing.
Ideal for short run, many files, and Instant Order Change feature.
For customers without automatic work flow software.
Recommended for customers with multiple laser on one system.
The RIP engine removes the need for operators splitting job files and assigning them to a different laser.
Remote LightGuide. The ability to run a remote Lightguide in another location on the network.
For estimating job run speed . Simulate web speeds and how LightGuide will process the job.
Allows full adjusting of files and optimizing for maximum performance.
Operating Costs
The laser requires no maintenance.
Laser is rated for 20,000 hours minimum (5 years of 2-shift operation) before to be refurbished. Performance will decline gradually close to refurbishment.
The Laser Module is built with the attention to:

Reducing operator maintenance
Increasing longevity of the system
Making highly reliable laser system

Two-shift operation operating costs are estimated at €1/hour for electrical power and €2-€4/hour depending on options.
Typical wearable items: Stainless Steel Processing Belt, doctor blade, protection window, air filters in air panel, filter in the chiller, belt cleaner brushes, belt cleaner squeegee, robot suction cups, and robot joints.
Szerokość wycinania do 500 mm
Dzięki zastosowaniu dwóch przeciwstawnych głowic osiągamy szerokość 500 mm bez skośnego przecinania papieru. (brak białych brzegów)
Około 20 000 godzin pracy
Mimo zastosowania mocnej wiązki laserowej, mamy minimalne zużycie prądu i bardzo długą żywotność lasera.